7-day countdown to ExpoSolar Colombia!
Time of issue:2023-09-26 10:00
Don't miss our exhibit at booth No.129!
Fair Venue: Plaza Mayor Convention and Exhibitions Center of Medellin (Medellin Convention Centre)
Fair Date: 4-6th October
Engage with OUTDO BATTERY knowledgeable team, who will be delighted to discuss your specific requirements.
OUTDO BATTERY looks forward to your visits!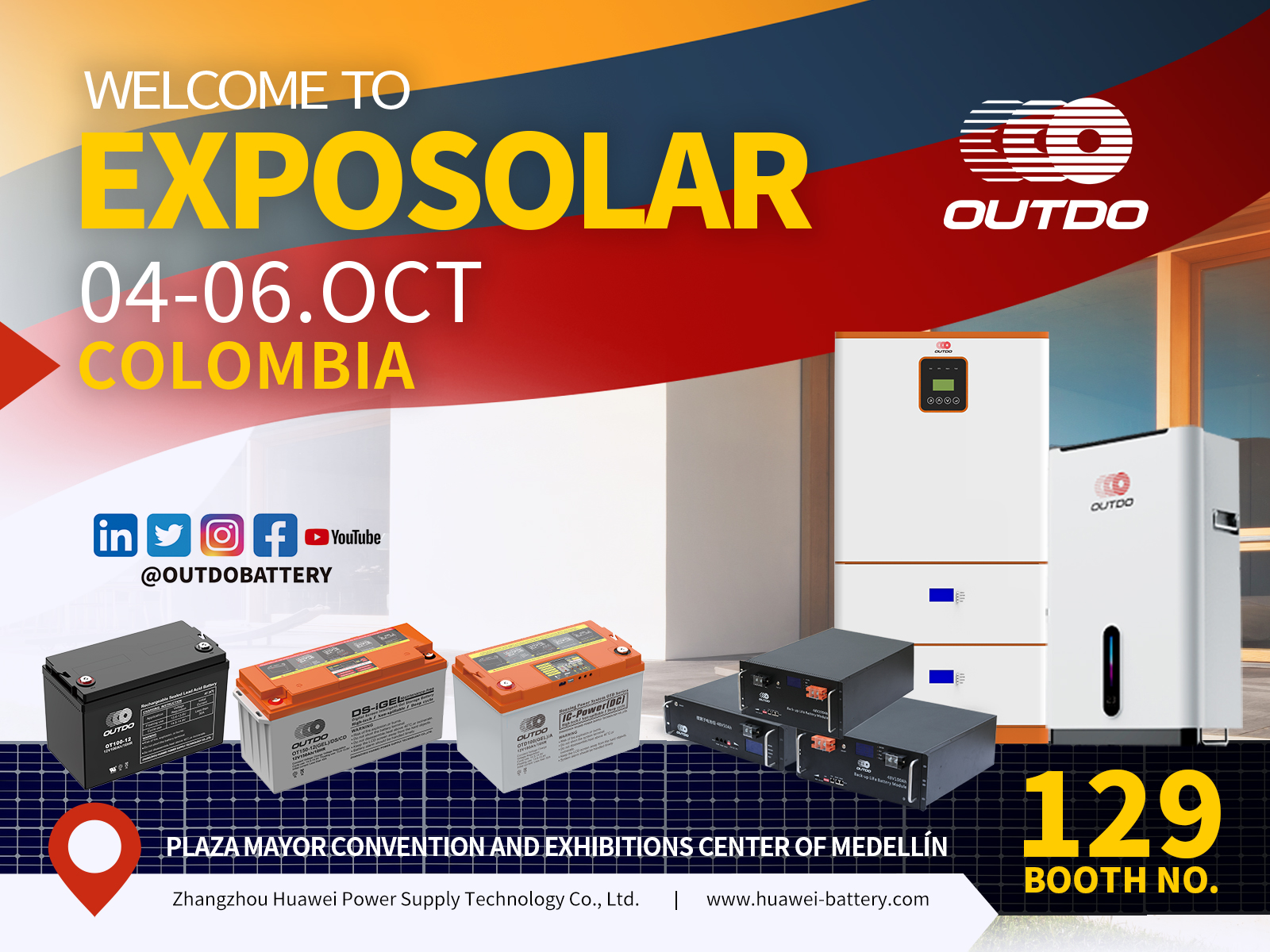 Hot News
undefined
We will get in touch with you as soon as possible
Fax:+86-596-8998999-1888
Zhangzhou Huawei Power Supply Technology Co., Ltd.