Exciting news from OUTDO BATTERY! Join us at the EICMA Motor Expo
Time of issue:2023-11-01 16:29
EICMA is one of the world's two-wheeled vehicle exhibitions, for many years, the exhibition by the global two-wheeled vehicle manufacturers, dealers and their professionals attention, has been China's two-wheeled vehicle and spare parts manufacturing enterprises as a gateway to Europe and the world market, and the world's two-wheeled vehicle industry colleagues to communicate with the exchange of ideas and communication platform.
Fair Date: 7-12th Nov
Fair Venue: New International Exhibition Center, Milan, Italy
Booth No.: 11P-S07
Save the date and stay tuned!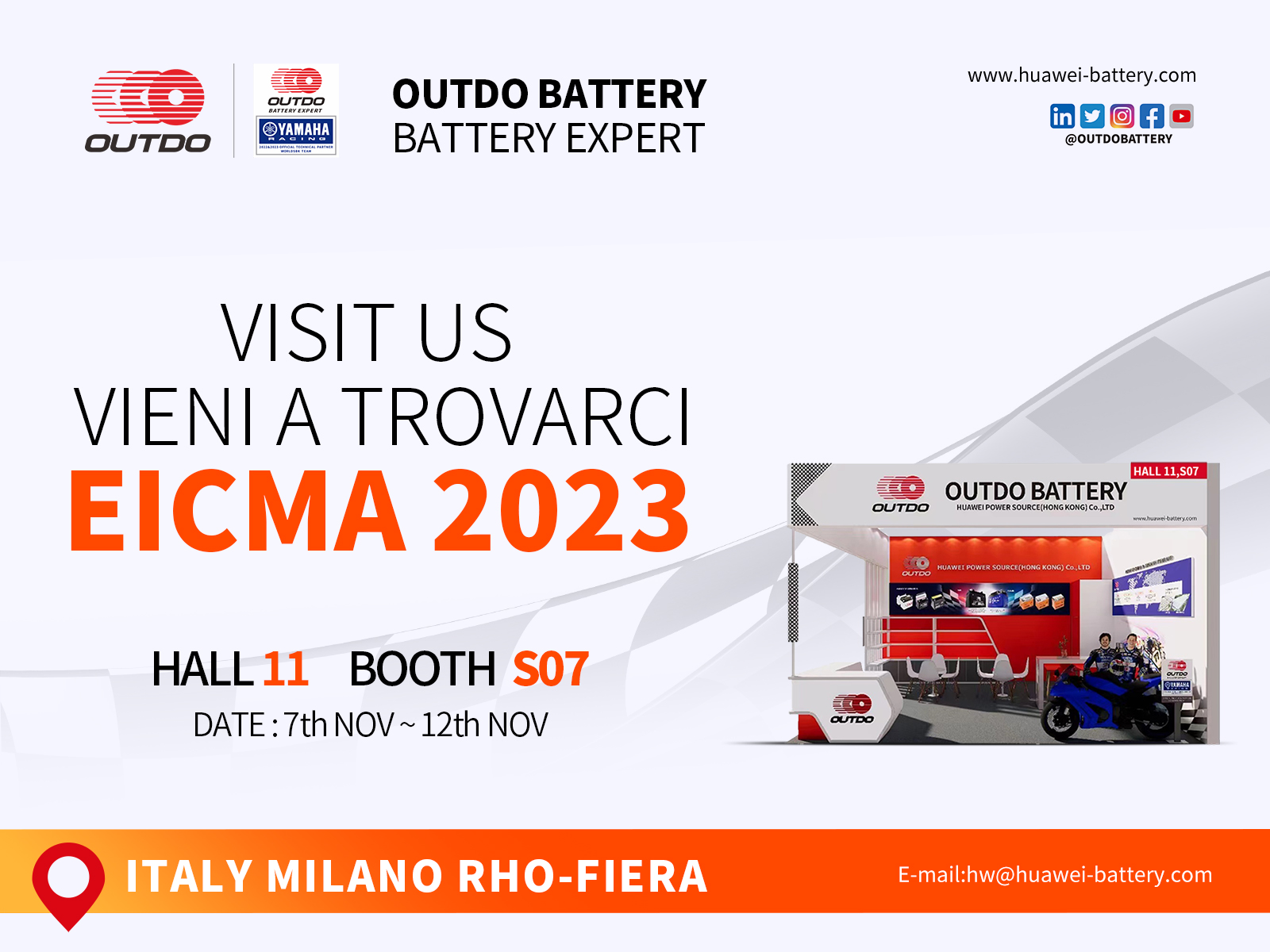 Hot News
undefined