The second round of WSBK —— Estoril
Time of issue:2021-05-29 16:01
【Brief description】 The WSBK 2nd race will take place in Estoril, Portugal on May 28-30, 2021. Johan Gimbert (# 7) will race for OUTDO TPR Kawasaki Racing Team in the WorldSSP300. Two other talented drivers Samuele Caval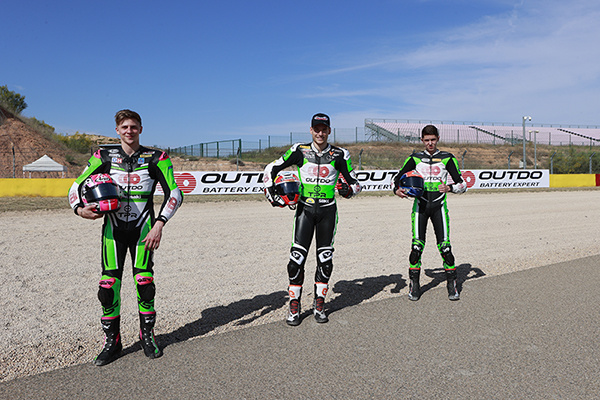 the drivers of OUTDO TPR Kawasaki Team
The WSBK 2nd race will take place in Estoril, Portugal on May 28-30, 2021. Johan Gimbert (# 7) will race for OUTDO TPR Kawasaki Racing Team in the WorldSSP300. Two other talented drivers Samuele Cavalieri (76#) and Loris Cresson (84#) will continue to fight for the podium at WorldSBK.
Located on the west coast of Portugal (the Atlantic Ocean), the CircuiTO Estoril is 4,182 meters long. Estoril is one of the most challenging circuits in the Grand Prix calendar, with a combination of long straights, including some continuous diffusion turns, and also full braking zones.
The straight was very bumpy and there was a very strange corner in the second half. Due to the long period of warm, dry weather, Estoril is also one of the main circuits for the Federation of Racing Team (IRTA) pre-season testing.
Hot News
undefined