OUTDO| "3.15" World Consumer Rights Day, Keep safe and smooth consumption
Time of issue:2021-03-15 14:42
【Brief description】 The subject of 2021 consumer rights protection is "Keep safe and smooth consumption"
What is the subject of 2021 World Consumer Rights Day?
The subject of 2021 consumer rights protection is "Keep safe and smooth consumption"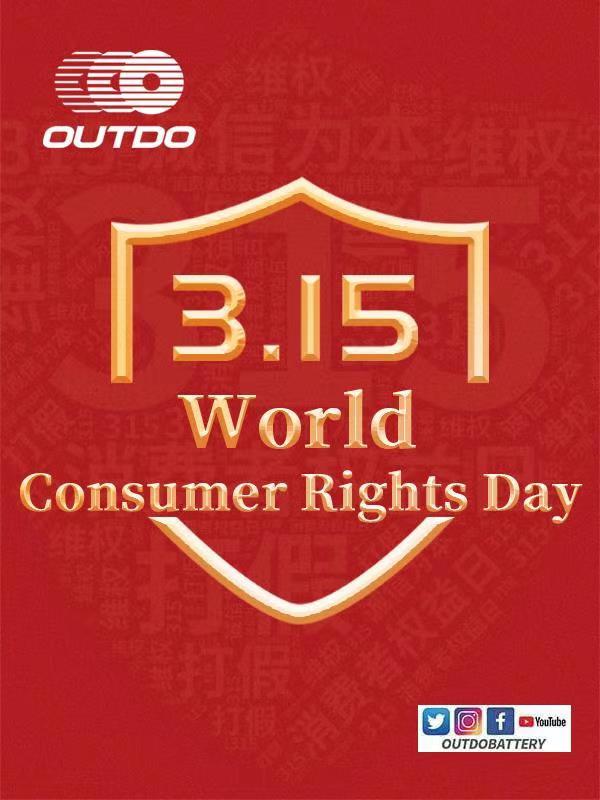 The origin of World Consumer Rights Day
The World Consumer Rights Day, established by the international consumer Union in 1983, falls on 15th March every year. The consumers' day targets at expanding the publicity of the protection of consumers' rights and making itself get more attention globally, so as to enhance the consumers' cooperation and communication among nations and then better protect consumers' rights internationally.
The purpose of 3.15 World Consumer Rights Day:
1.Educate consumers with relevant information. Enhance their awareness and ability to safeguard their own rights.
2.Deal with consumers' complaints and help them save the loss.
3.Collect consumers' opinions and give the feedback to enterprises.
4.Develop the public opinion publicizing consumers 'rights, so as to improve the status of consumers under the public opinion pressure.
5.Be a member when the nation or government making consumer laws and policies, and ask the government to establish a consumer administrative system for handling the consumers 'troubles.
6.Establish consumer groups and consumer sovereignty.
7.Strengthen cooperation among international consumer groups.
To protect the rights and interests of consumers, Warwick power has been acting. It not only adheres to the business philosophy of good faith management and the sense of responsibility of abiding by the law, but also adheres to the principle of high-profile work and low-key life. It is the road for Warwick to forge ahead and the soul of operation and management. It exchanges trust with good faith, creates value with service, and provides customers with better products and services!
Hot News
undefined