Huawei Power Supply and Yongfu Power Sign a Strategic Cooperation Agreement
Time of issue:2020-08-22 09:58
【Brief description】 On August 20, 2020, Zhangzhou Huawei Power Supply Technology Co., Ltd. and Fujian Yongfu Power Engineering Co., Ltd. successfully held a strategic cooperation agreement signing ceremony. President Ke
On August 20, 2020, Zhangzhou Huawei Power Supply Technology Co., Ltd. and Fujian Yongfu Power Engineering Co., Ltd. successfully held a strategic cooperation agreement signing ceremony. President Ke Zhimin of Huawei Power and Huang Dayang, General Manager of Distribution Network Division of Yongfu Power acted as the signing representatives of both parties, formally signed a strategic cooperation agreement. Zheng Lina, Director of Sales Center, Guo Ximin, Chief Engineer of R&D Technology, Chen Xiaofeng, Deputy General Manager of Sales Center of Huawei Power Supply, Xie Jianqing, Deputy General Manager of Investment, and Song Xiaolong, Customer Manager of Yongfu attended the signing ceremony.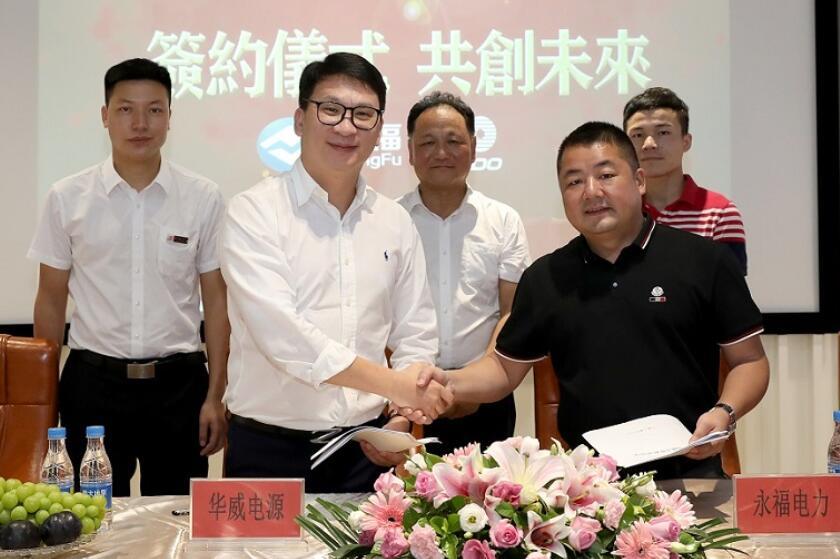 At the signing ceremony, President Ke Zhimin and General Manager Huang Dayang had an in-depth communication on the scope and mode of cooperation between the two parties. Both parties expressed hope and confidence in the future prospects of cooperation.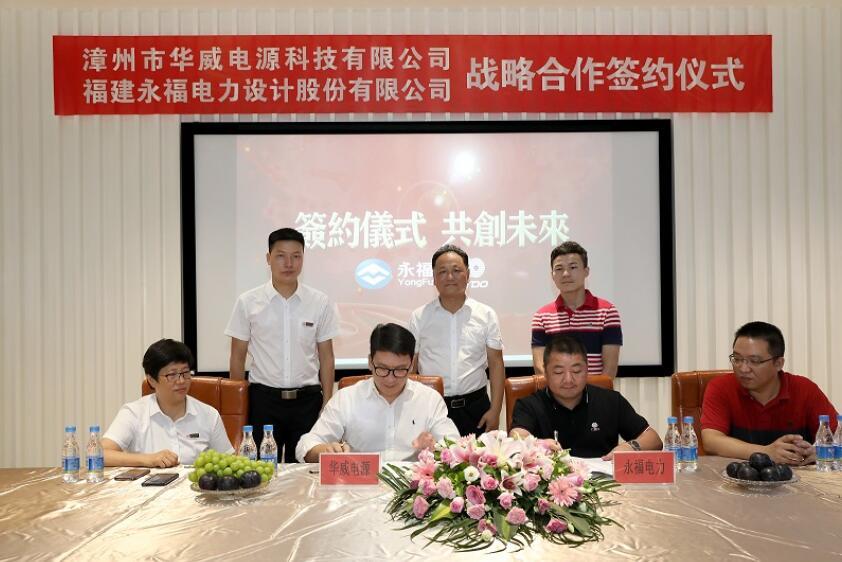 The signing of the strategic cooperation agreement marks the official start of the project cooperation between Huawei Power Supply and Yongfu Power. The two parties will jointly carry out technology research and development in the field of power supply and energy storage facilities construction, leverage the technical advantages of their respective professional fields, share the project resources of both parties, practice the principle of win-win cooperation, rely on their respective customer resources, carry out comprehensive business and technical cooperation in project design consultation, construction, product operation and maintenance, and services, respond to the national Belt and Road Initiative, and provide customers around the world with comprehensive, high-quality assurance, and lower-cost new energy integrated solutions.
Executives of Huawei Power Supply and Yongfu Power visited the factory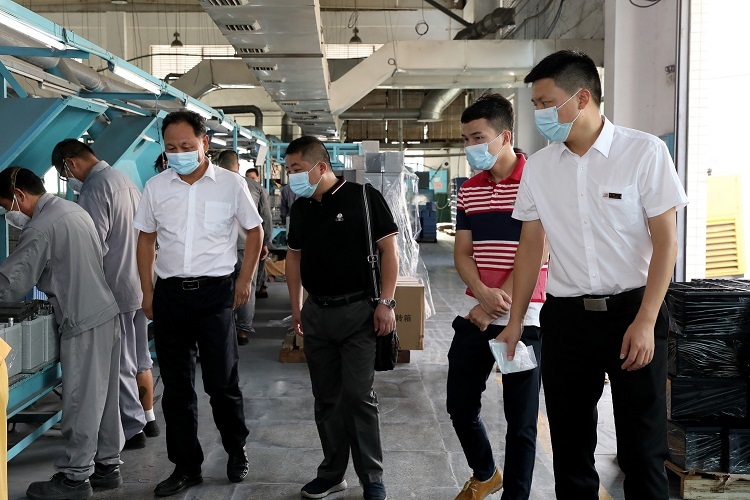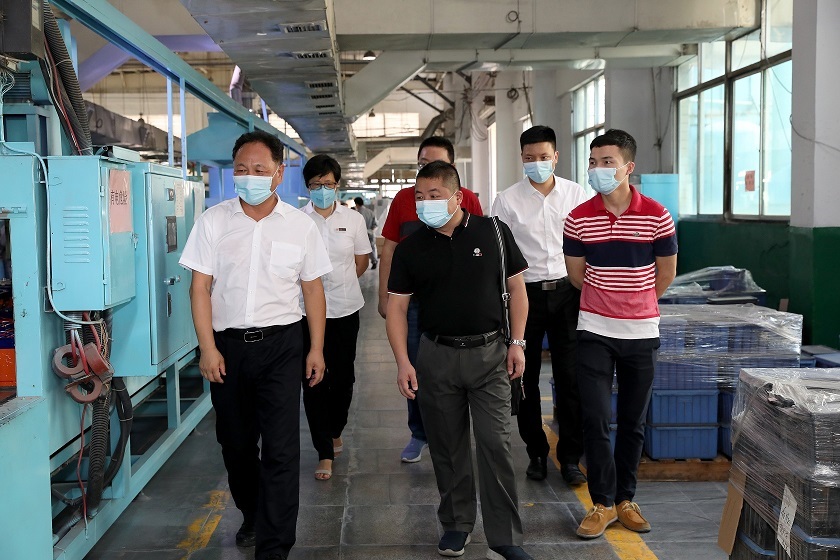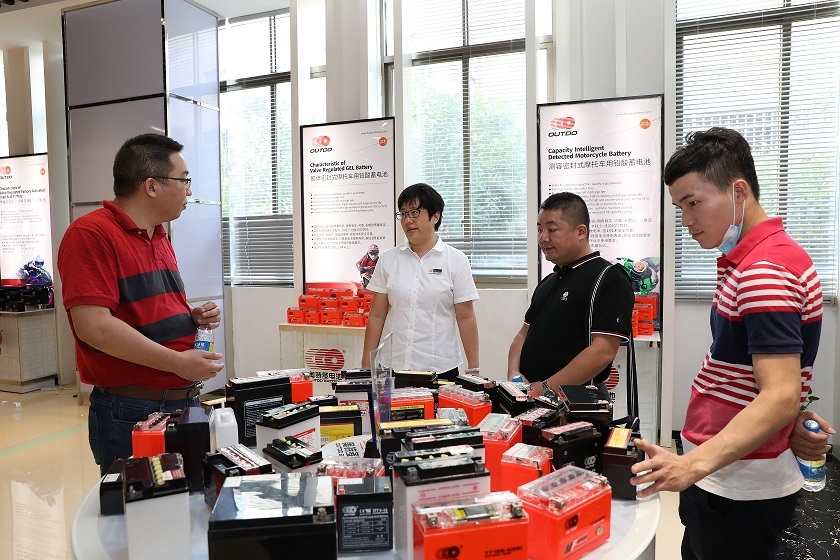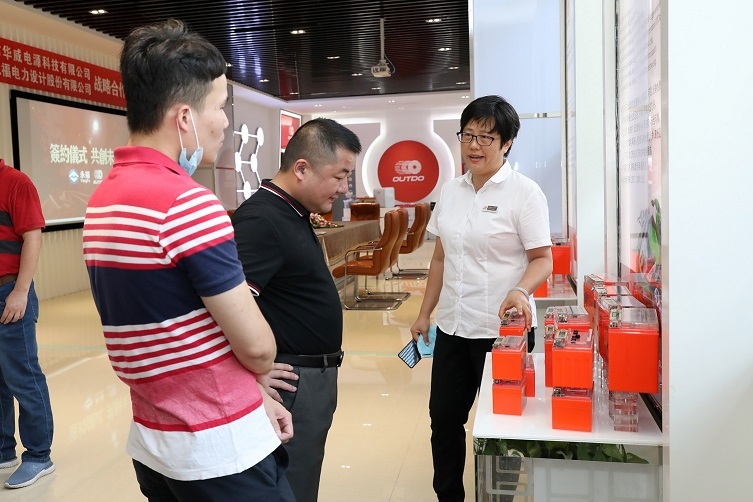 Hot News
undefined